Smartphone app offers safer travel by taxi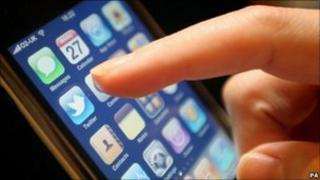 A smartphone app which allows the public to check if a taxi is correctly licensed has been launched in Buckinghamshire and Bedfordshire.
The "Am I Safe?" scheme is currently being used in Bedford, Luton, Milton Keynes and Watford.
Milton Keynes Council says the scheme will improve the safety of both passengers and taxi drivers.
"It's important that people are aware that the vehicle they are getting into is legal," said head of environmental health, Chris Londy.
"This system can reassure people travelling by taxis or private hire vehicles in Milton Keynes that they are using a licensed vehicle."
Council database
After entering the registration number of the taxi into a mobile phone, the app will indicate if the vehicle is registered on the local council's database of licensed taxis.
An alert will be sent to the police and the council if the vehicle is not registered.
The app uses a global positioning signal linked to the mobile phone to store the time, location, car registration and user name, making it easy to track the passenger if required.
It also sends a message to a nominated friend or family member giving the registration number and location of the taxi.
'Feel safer'
Anthony Price-Thompson, founder of "Am I Safe?", said: "We're trying to ensure that genuine passengers and genuine drivers have an ability to feel safer."
"Over the past 12 months, we have been working very closely with passengers, operators, police forces and councils to understand the challenges they face in ensuring the safety of passengers and drivers of taxis and private hire vehicles alike.
"We have built a web application that aims to meet those challenges," said Mr Price-Thompson.
"Taxi drivers are already aware of the risks of the illegal taxi trade on their business, and fully support our efforts to stamp them out."
Mobile phone users can download the app from the Milton Keynes Council website.
The app will be available across the whole of the UK by the end of 2011.