Police investigations taking longer to reach charges
24 September 2015

From the section

England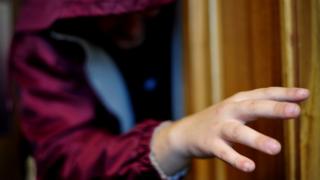 Police are taking longer to investigate cases and bring charges despite a significant fall in recorded crime.
Investigations are taking nearly 10% longer compared with four years ago, while figures show a 28% drop in crime.
The Police Federation said the rise in charging times is the result of cuts to police resources.
The National Police Chiefs Council said the rise in case time reflected, in part, a growth in complex cases like sexual offences and domestic violence.
Across England and Wales the investigation time which led to somebody being charged was 94 days during the first quarter of 2015.
That figure is 10% higher than it was four years ago, the Ministry of Justice data shows.
Meanwhile, data from the Crime Survey for England and Wales shows a 28% fall between 2011 and 2015 from 9.5m recorded crimes to 6.8m.
Of all the counties in England and Wales, Essex is currently taking the longest to reach charge at 121 days on average - nearly twice the average length of time taken in Cleveland.
Mark Smith, chairman of Essex Police Federation, said the increase was a result of growing pressures on officers, a new police computing system and delays in waiting for forensic evidence to be returned from Kent.
He said: "We've got fewer resources on the street now, so the officers that are on the streets are also the officers investigating the crimes that they've been given.
"So if they are picking up more and more jobs each day they may not be getting the time to go and investigate those that are waiting for them in their tray.
"And officers are being asked for a lot more paperwork before a decision is made on somebody being charged.
"We want to get the work done, we want to get the evidence and get criminals in court as quickly as possible. It is frustrating," he said.
Police charging times
Justice area
Time to charge in days (first quarter 2015)
2014
2013
Essex
121
82.5
83
Dyfed Powys
114
104
108
Lincolnshire
110
86
99
Nottinghamshire
110
106
107
South West London
106
118
113
Cheshire
104
89
86
Surrey
104
102
101
Warwickshire
103
98
99
Humberside
103
83
87
Hertfordshire
103
80
89
Cambridgeshire
102
93
102
Staffordshire
101
51
55
Thames Valley
100
104
103
Devon and Cornwall
100
84
86
Leicestershire
99
105
99
A spokesman for Essex Police agreed there had been issues with the new police computing system but added the force had also encountered a 33% increase in sex crimes and domestic violence cases which took longer to investigate because of their complexity.
There had also been a "significant increase" in traffic offences in 2014.
He said: "Essex Police receives around 1,200 calls for help every day and we respond to best meet the needs of victims, putting officers where they are needed most."
Heather Robbie, of Victim Support, said: "Very often it can be a postcode lottery which depends on where someone lives as to how quickly their case gets investigated and in our opinion that's not fair on the victims of crime.
"We expect all victims of crime to be treated the same regardless of where they live, whether it is in an urban area or a rural area.
"Victims of crime want the police to keep them informed and up to speed with the investigation."
Chief Constable Lynne Owens, the National Police Chiefs Council's lead for charging, said: "There are a number of factors which could influence the quoted headline figure.
"The police are now seeing an increase in the categories of offences which require complex investigation. There have been significant rises, for example, in sexual offences, domestic abuse and crimes committed online which often require medical, forensic or digital evidence to support the case.
"It is positive that vulnerable victims are willing to come forward in larger numbers than was the case previously.
"However, investigating these offences, supporting the victim and gathering the evidence required to prosecute inevitably takes time.
"Similarly, the Crown Prosecution Service is seeing an increase in the cases we refer to them for advice and the timeliness of that advice can impact too. This is happening as resources are reduced and we will continue to monitor this trend to better understand what is occurring."