Kevin Alderton's farm machinery death ruled accidental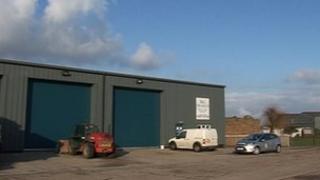 A man died accidentally after becoming trapped in an agricultural vehicle he was working on, an inquest has ruled.
Kevin Alderton, 34, became stuck between the back wheel and chassis of the vehicle at Seething, Norfolk, on 8 February last year.
Mr Alderton, of Horham, near Eye, Suffolk, suffered compressive chest injuries and died of traumatic asphyxia at the scene.
The verdict was returned by a jury sitting at Norfolk Coroner's Court.
Correction 25 February 2013: This article has been amended after it emerged Kevin Alderton had worked as an agricultural worker, not as a mechanic as previously stated.