Thames Valley CPS criticised over lack of convictions and guilty pleas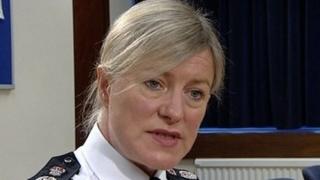 Prosecutors have been criticised in a report for continuing cases where people should not have been charged.
Inspectors analysed CPS Thames Valley for "its record of poor legal decisions, weak case progression and low rate of successful outcomes".
Data for June 2013 showed it had the worst rates nationally in terms of the number of domestic violence cases which did not lead to a conviction.
Thames Valley CPS said it was "determined to improve".
Thames Valley Police's Chief Constable Sara Thornton said the findings of the report were "a concern".
Last year, Her Majesty's Crown Prosecution Service Inspectorate (HMCPSI) analysed 76 files from CPS Thames Valley, looking at cases which had gone before both magistrates and crown courts.
'Significant impact'
This inspection took place after a nationwide study in 2012 where Thames Valley prosecution files were flagged up as showing "weaknesses in decision making at charging stage and at subsequent case review".
The subsequent report said in one case out of every 10 CPS Thames Valley was trying to progress, charges should not have been brought.
Inspectors recommended that CPS Thames Valley should review all charged cases as early as possible so that weak cases could either be strengthened to give a realistic prospect of conviction, or discontinued where no further evidence could reasonably be gathered.
The report said the unit had recognised that domestic violence cases were making a "significant impact" on its performance and it had appointed one of its senior managers to address the problem.
CPS Thames Valley will also work on identifying poor performance among its staff.