UK Mail to move to new headquarters in Ryton in Coventry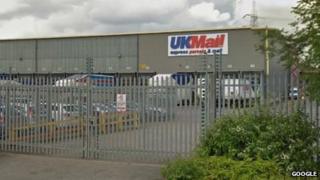 A postal delivery company is to move to a new headquarters in Coventry because its base in Birmingham will be affected by the HS2 high speed rail line.
UK Mail said it will move to a site on the former Peugeot car factory site in Ryton next year.
The firm said its building on Wolseley Drive in Erdington has been compulsorily bought by HS2.
All 450 workers at UK Mail have been offered the chance to relocate to Ryton, the company said.
A spokesperson for UK Mail said it had been looking for premises closer to Erdington but could not find "anywhere suitable".
The company is also planning to open a depot in Birmingham in 2015 but no location for that had yet been decided, they said.