Sussex searches as patient absconds from Surrey unit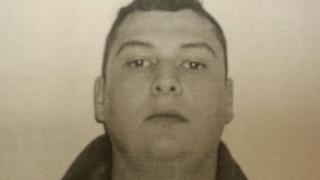 A 23-year-old patient who was detained under the Mental Health Act but absconded from a secure hospital unit in Horley is being sought by police.
Surrey Police said Luke Elsmore required various medications.
Extensive searches had been carried out and Worthing in West Sussex remained a key focus of attention, officers said.
A spokeswoman for Surrey Police said Mr Elsmore had a history of violence but there was no indication of any direct threat to the public.
She said Mr Elsmore had been missing since Friday morning, when he disappeared from Farmfield Hospital.
Surrey officers were working closely with the Sussex force to find him, she added.
Anyone who believes they may have seen him is urged not to approach him but to phone police, she said.
Mr Elsmore was described as white, about 6ft 2ins (1.8m), with a stocky build and short black hair. He was last seen wearing a navy blue jumper, jogging bottoms and black trainers.