First night flights for Lincolnshire and Nottinghamshire air ambulance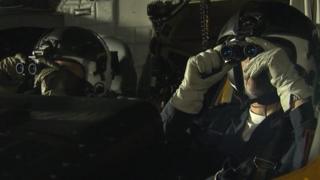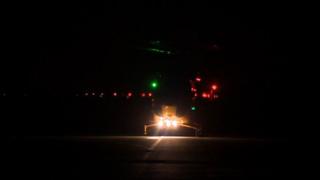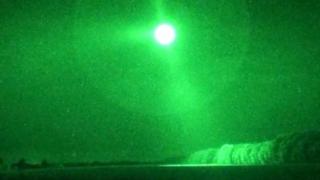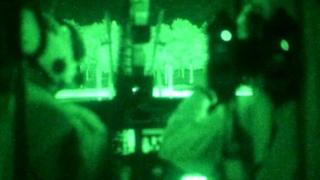 Night vision equipment fitted to the Lincolnshire and Nottinghamshire Air Ambulance has enabled it to make its first emergency flights in the dark.
The charity said it was now able to help more people during the winter months.
The MD902 Explorer helicopter has been fitted with a radar altimeter and search light.
Crew members have also been given night vision goggles.
'Rigorous training'
The RAF Waddington-based service, which first began flying operations in Lincolnshire in April 1994, said its flying hours would be increased by 480 each year.
Before the changes the air ambulance service stopped at 16:00 GMT between October and February, but now it can continue for an extra three hours.
Staff have completed a training programme in order to be given clearance from the Civil Aviation Authority to fly after dark.
Pilot Cpt Paul Smith said: "We have undergone very rigorous training and the charity has provided the aircraft with the best possible equipment to enable safe flight during darkness.
"While night flying will be challenging, it is a natural and necessary step for us to be able to provide round the clock emergency support to people across Lincolnshire and Nottinghamshire."
He added: "People don't stop having accidents just because we are not on duty, so it expands our capability.
"Historically, the time when we stopped flying was the time people had accidents, due to the deteriorating light and weather conditions."