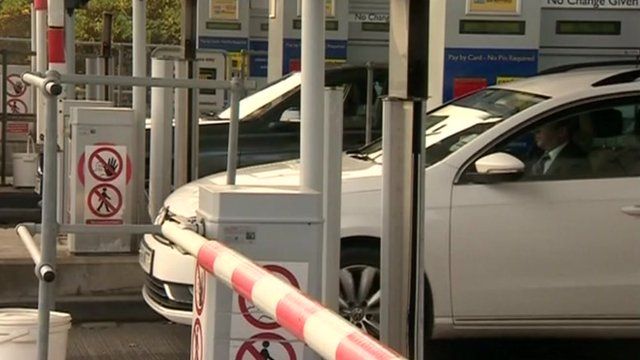 M6 toll road: How successful is it, ten years on?
9 December 2013 Last updated at 15:25 GMT
It is ten years since the M6 toll road was opened.
The road was supposed to provide an alternative route to the existing M6 through the whole of the West Midlands.
However, it has never managed to attract the number of vehicles it was forecast to carry.
Peter Plisner reports.