Provident Financial plans to shed 340 jobs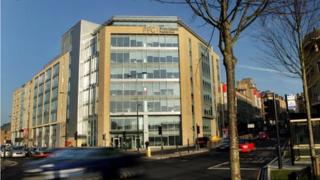 Provident Financial is planning to cut 340 jobs amid a drop in revenues as household incomes are squeezed.
The door-to-door lender said 78 of the posts would be lost at its head office in Bradford, West Yorkshire.
The other 262 staff affected would be field-based managers and clerks at its offices throughout the UK.
Chief executive Peter Crook said: "The economic environment continues to be difficult for our customers as their incomes remain under pressure."
He added: "This has an impact on the performance of our home credit business and we have reluctantly taken the decision potentially to reduce the number of roles.
"The changes we are proposing will reduce costs and better align our staff resource with the current requirements of the business."
The job cuts represent 12% of the 2,828 staff in its home credit business.
The company's consumer credit division has seen pre-tax profits fall from £49.3m in the six months to June 2012 to £36.1m during the same period in 2013.