Midlands councils to act on social fund payments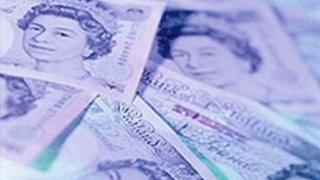 Just imagine you face a sudden, unexpected emergency which could plunge you into acute hardship and possibly even put you at risk of losing your home.
Where would you turn for help?
For many thousands of people every year this is a very real question: escaping domestic violence or a sudden flooding emergency can tip them over the proverbial financial cliff edge.
One of the answers used to come come in the form of the Social Fund paid out directly to claimants by the Department of Work and Pensions.
Officially it was deemed a "special welfare benefit for exceptional or intermittent needs".
'Poorly targeted'
That was until April of this year. But since then the money has been handed down not to the individuals themselves but to local authorities for them to distribute in the form of food parcels, fuel vouchers, furniture, clothes and shoes.
Under the Welfare Reform Act, it has become the councils' responsibility to administer the schemes as they see fit.
The Work and Pensions Department says: "We reformed the Social Fund because it was complex and poorly targeted.
"Local authorities are best placed to deliver this support and ensure that it goes to their residents in times of need.
"They are responsible for providing short-term, emergency help and funding has been provided to help them do so. We spent two years working with local authorities to prepare this change."
This certainly matches the government's vision of "Localism": democratically accountable authorities responding to the needs of their own communities.
Postcode funding
The result is that a single Social Fund has been replaced by a wide variety of very different sets of arrangements from one council to another.
In Staffordshire, for example, where they call it the Local Crisis Support Scheme, the county council has used less than 2% of its £1.4 million allocation from the government.
In a statement the council said it provided furniture, white goods, food packs and clothing. Those eligible for food parcels have received them within 12 hours and the other goods within three days, it said.
"The difference in the number of applications compared to the previous cash award scheme operated by the Department of Work and Pensions is reflected nationally and in Staffordshire we are working with partners to raise awareness of the new scheme to ensure those who are eligible for support apply and receive they help they need."
Money untouched
Staffordshire are certainly right that they are not a unique example.
Herefordshire has so far used even less: just over 1% of its available funding.
The first six months of the new scheme reveal a broadly similar picture right across the Midlands. On average, our local authorities have yet to touch around 87% of the money available to them.
Some local authorities report that the overwhelming majority of applications they receive are rejected. In Herefordshire, for example, all but 12% have been turned down and in Gloucestershire the figure is 30%.
Another possible explanation is the relatively low number of applications in places where you would expect much larger numbers. Despite widespread deprivation, in Stoke-on-Trent only 1,637 people have so far claimed £66,148 between them.
This leaves the council with over £1m of its allocation untouched.
Publicity campaign
Here at least the council is responding with the promise of a publicity campaign highlighting information and advice about how, where and in what circumstances people may be eligible for assistance.
These figures have come to light as the result of a request made under the Freedom of Information Act to 20 Midlands local authorities by our BBC Stoke Political Reporter Phil McCann.
Phil calculates that out of a total of £21m allocated to them by the government, almost £19m remains untouched.
See his report on this weekend's Sunday Politics programme, when I will be joined in the studio by two of the local authority leaders responsible for delivering this assistance
Councillor Sir Albert Bore is the Labour Leader of Birmingham City Council, and Councillor Izzi Seccombe is the Conservative Leader of Warwickshire County Council. Also with us will be Tim Nicholls from the campaigning charity the Child Poverty Action Group.
I hope you will join us too at the usual time of 11.00 on Sunday on BBC One Midlands