Black Sabbath's Tony Iommi in Coventry University degree honour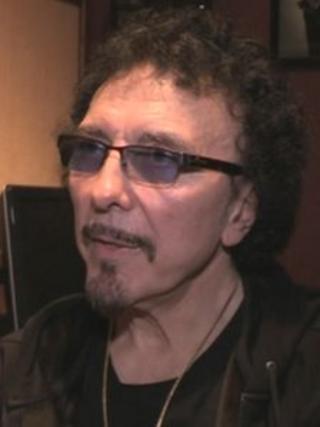 Black Sabbath guitarist Tony Iommi is to receive an honorary degree.
The founder member of the Birmingham heavy metal band will be awarded an Honorary Doctorate of Arts by Coventry University on 19 November.
Iommi will be heading straight from the graduation ceremony at Coventry Cathedral to join Black Sabbath in Helsinki for the start of their latest European tour.
He has sold more than 80 million records worldwide during his career.
Iommi said was "a great honour" to receive the doctorate.
He added: "I'd like to thank everyone at Coventry University for my nomination and look forward to meeting them at the ceremony."
The honorary degree was "in recognition of his contribution to the world of popular music", the university said.
It added this recognised "in particular his role as one of the founding fathers of heavy metal music and his status as one of the industry's most influential figures".
Those receiving honorary degrees, including artist George Shaw, whose depictions of Coventry's Tile Hill landscape have won him a Turner Prize nomination, will receive their commendations in the same week that about 7,000 students are awarded their degrees from the university.