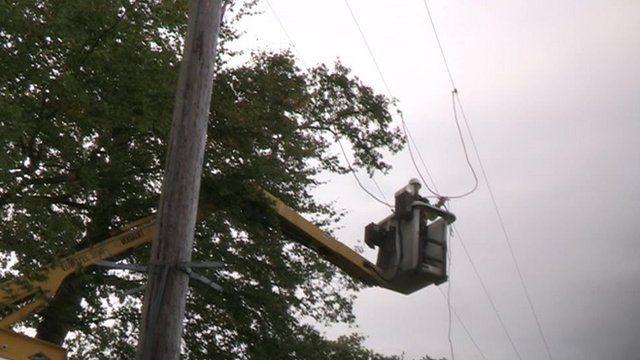 East storm power cut double compensation pledge
4 November 2013 Last updated at 09:22 GMT
People whose power was cut off for more than 48 hours after last Monday's storm are to receive double the amount of compensation laid down by law.
At the height of the storm about 300,000 homes in the region lost power and some were not reconnected until late on Friday night.
UK Power Networks have said they would double the statutory payment as "a gesture of good will", with the total amounting to about £1.1m.
Nikki Fox reports.