Bottesford care centre threatened with closure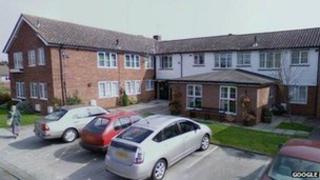 A day-care centre for older people in a rural, isolated area of northern Leicestershire is threatened with closure.
Age UK's Wellbeing Centre in Bottesford, on the Nottinghamshire and Lincolnshire borders, is likely to shut after attendance dropped to just a third of capacity.
The charity blamed a new funding scheme from Leicestershire County Council.
But others put it down to a lack of advertising by Age UK.
The centre provides respite for carers in Bottesford and has a capacity for about 15 users.
'Would be devastating'
The charity needs about half the places to be filled to make it viable and said it would close in December if the situation did not improve.
Angela Whitehouse, day-care organiser, said: "[If the centre closed], for the carers it would be devastating, they rely totally on this service to give them some respite."
Age UK said attendance had dropped from 90% to about 30% since Choose My Support was introduced.
The "personalised services" scheme gives people control of the funds they are entitled to, rather than the council paying directly for services such as the care centre.
It is aimed at giving people more choice, but it has led to claims people are not going to care centres now they have to pay directly.
More advertising needed
Tony Donovan, chief executive of Leicestershire Age UK said: "In times past all of our day centres would have been full but now with personalised services... we are just not getting the numbers."
Dave Houseman, Leicestershire County Council cabinet member for adult social care said said the charity needed to promote the centre.
He highlighted an Age UK leaflet advertising its services in the area, which does not mention Bottesford.
"We value the services which Age UK provide and they have their view on declining numbers at their day-care centres, but we feel that having a personal budget offers older people access to lots of different types of services," he added.