Edgbaston accountant jailed for £186,000 tax fraud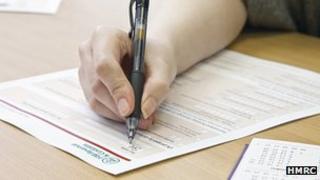 An accountant who altered his clients' tax returns and lied about his own financial affairs to steal £186,000 has been jailed for two years.
Akeel Mirza, 27, from Manor Road in Edgbaston, Birmingham, used doctored documents to claim refunds of £140,000.
He also falsely claimed his own business, in Coventry, was in trouble and claimed refunds totalling £46,000.
When challenged, Mirza said it was a mistake and repaid some money to HM Revenue and Customs (HMRC).
Assistant director of investigation at HMRC, Paul Barton, said: "This was blatant theft by an accountant who abused his position of trust and used his specialist knowledge to fraudulently line his own pockets."
Sentencing Mirza at Warwickshire Justice Centre, recorder Mr Tickle said: "Your greed, arrogance, and selfishness motivated you to commit the fraud."