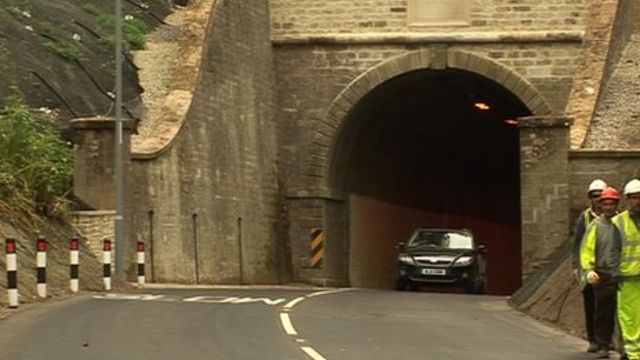 Beaminster double death landslip tunnel reopens
29 July 2013 Last updated at 21:30 BST
A road tunnel which was closed when two people died in a landslip there has reopened following extensive repair works.
Rosemary Snell, 67, and Michael Rolfe, 72, both from Somerset, died on 7 July 2012 when their car was buried at Beaminster Tunnel in Dorset.
The tunnel was due to reopen in May but repairs were delayed due to difficult weather and land ownership issues.
The council said it wanted to make sure the land was stabilised and safe.
It reopened to traffic earlier following the completion of repairs costing £2.1m.