Sir Rodney Walker to head 2014 Tour de France board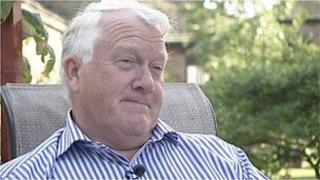 Veteran sports executive Sir Rodney Walker has been chosen to head a new board co-ordinating the opening stages of the Tour de France for 2014.
Sir Rodney, an ex-chief of UK Sport and Sport England, will lead TDF 2014 Ltd.
The English stages of the event will start in Leeds and pass through the Yorkshire Dales, Harrogate, Sheffield and Cambridge, ending on the Mall.
The new body will be responsible for handling funding and delivery of the race until it reaches the M25.
It will then work with Transport for London on the finish of the third stage.
Gary Verity, chief executive of tourism body Welcome to Yorkshire, will be deputy chairman of TDF 2014 Ltd and chairman of the Grand Depart and Legacy Committee.
He said Sir Rodney would be the ideal person "with his extensive experience in business and the world of sport, and his strong relationships across Yorkshire and the rest of the UK".
Greg Mulholland, Lib Dem MP for Leeds North West, said Sir Rodney was an obvious choice for the post.
He said: "[He has] passion for the region, passion for sport and great experience to ensure that we make the most of this incredible opportunity."