Eddy Shah rape trial: Accused admits using prostitute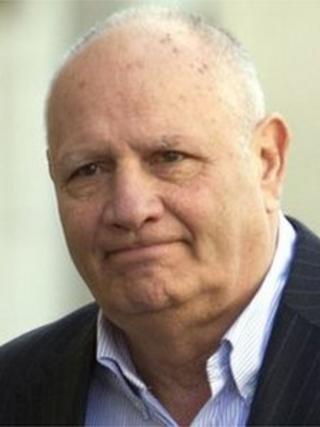 Former newspaper boss Eddy Shah, standing trial for the rape of a schoolgirl, has told the Old Bailey that he used a prostitute.
Mr Shah, 69, who founded the Today newspaper, denies six counts of raping a girl under 16 in the 1990s.
On Tuesday, Mr Shah, from Chippenham, Wiltshire, said he paid co-defendant Susan Davies, 53, for sex in the 1980s.
The businessman is alleged to have taken part in threesomes with Ms Davies and the schoolgirl in the early 1990s.
Mr Shah, who is still married to the actress wife he had at the time, said he met Susan Davies while he was setting up the now-defunct newspaper.
"I just wanted some company so I rang an escort agency and Susan Davies was the girl who turned up," he said. "I just wanted somebody to relax with, to talk to, and that was it."
Mr Shah said there had been a sexual encounter "probably every time I met her", paying her between £100 and £200 for each meeting.
The offences are alleged to have happened when the schoolgirl was between the ages of 12 and 15.
Affair claim
Mr Shah denied having sex with the girl on the second occasion he is alleged to have met her.
He said the girl arrived with Ms Davies when she visited him at another hotel and the three of them went up to his room and ordered room service.
Asked by Mr Barnard why they did not eat in the hotel's restaurant, Shah said: "I didn't want to be seen with the two women.
"It just seemed wrong because I could have been seen with another woman and people would start talking and think we were having an affair."
He claimed he and Ms Davies had sex in the bedroom of the suite while the girl waited in another room.
"I don't find young girls attractive," he said.
The trial continues.