Shaken toddler swine flu death father jailed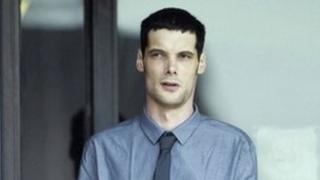 A man has been jailed for two years for killing his daughter who contracted swine flu and died after being seriously injured when he shook her.
Benjamin Curtis, 30, from Eastbourne pleaded guilty at Guildford Crown Court to manslaughter on the morning his trial was due to begin.
In 2007, at three months old, Ocean Elliot suffered "sustained neurological injuries" when Curtis shook her.
She died two years later after contracting swine flu.
'More serious charges'
Joanna Glynn, for the prosecution, said the swine flu which killed Ocean was "neither here nor there".
She told the court: "Whatever the organism that attacked her body would almost certainly have killed her, because her system was so affected by the neurological injuries she had sustained."
Ocean contracted the H1N1 virus a month before she died, the court was told.
"However by that time she was already severely ill, and that is because, more than two years beforehand, in April 2007, when she was three and a half months old, she had sustained serious neurological injuries inflicted on her by her father," she said.
Ms Glyn said Ocean was "functionally blind and suffering from seizures which the medical records show the doctors found difficult to control".
She was not able to sit up on her own, could not walk and was unable to clear secretions from her lungs.
Went to bingo
The court heard that Ocean's mother, Lisa Elliott, had signed an agreement with social services that she would not leave her daughter on her own with Curtis.
However, she left the address where they were living in Woking, Surrey to go to bingo on the evening when the child suffered the assault.
The judge said he acknowledged that Curtis's actions had no intentional malice to the baby.
He added: "Consequences matter and when the consequences become the more serious they can lead, as in your case, to more serious charges."
Curtis, from Mallard Close in Eastbourne, had already served a term of 20 months imprisonment for assault, imposed before Ocean died.
At the first trial he told the court he "would do anything to turn back the clock".
After the sentencing, Ms Elliott said: "I am pleased that Ben has pleaded guilty to the manslaughter of my daughter Ocean but shocked at the sentence as it does not reflect what he has done.
"My family has been through so much but we are glad that this nightmare is over.
"Now the grieving process can begin and Ocean can be at peace."