Eddy Shah trial: Rape accused 'threatened to sue' victim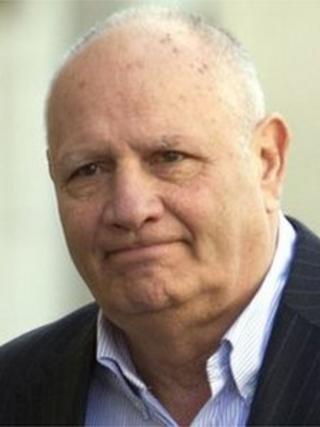 A businessman, who is on trial accused of raping a young girl, threatened to sue her when he first heard about the allegations, the Old Bailey has heard.
Anthony Pallant, 53, is accused of attacking the under-age girl in the 1990s in hotels. He denies six counts of rape and indecent assault.
His former partner, Susan Davies, 53, along with former newspaper boss Eddy Shah, 69, also face similar charges.
Mr Pallant told jurors of his shock when he first heard the allegations.
Prosecutors allege the child was brought to Mr Pallant by Ms Davies, of Swanley, Kent, whom he was sleeping with at the time.
Ms Davies is also accused of providing the girl for Mr Shah - who founded the now-defunct Today newspaper in 1986 - to have sex with.
She denies 14 counts of aiding and abetting rape, indecent assault and child cruelty, and Shah, from Chippenham, Wiltshire, denies six counts of raping a girl under 16.
'Gone all weird'
Mr Pallant was arrested on 20 September 2011 over the claims, but approximately 18 months before Ms Davies had phoned him to say the girl, who is now in her early 30s, had said they had abused her.
The father-of-three from West Malling, Kent, said Ms Davies had told him the woman had "divorced a rich bloke and got £1m out of him and she had gone all weird and she had made allegations we had sex with her".
Mr Pallant said he told Ms Davies to "go to the police and when that gets sorted out I will sue... her".
"That was the first and last I heard of it until I got arrested," he said.
Asked by his barrister, Sarah Forshaw QC, if he ever had any sexual interest in children, he said: "No, not at all."
Ms Forshaw said upon his arrest police seized his computers but there had been no "paedophilic" searches or material on them.
Mr Pallant, whose businesses have specialised in refurbishing medical facilities for MRI and CT scanners, said the allegations have had a devastating impact on him and his business.
The trial continues.