Norfolk and Suffolk NHS Foundation Trust 'should rethink' cuts
13 June 2013

From the section

England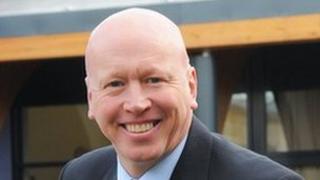 The resignation of the chief executive of Norfolk and Suffolk's mental health services will provide an opportunity to rethink "inadvisable cuts", the British Medical Association (BMA) has said.
Aidan Thomas is leaving the Norfolk and Suffolk NHS Foundation Trust, which plans to cut up to 500 jobs.
The BMA's Dr Rob Harwood said it was a time of "disruption and upheaval".
"Staff are increasingly concerned about the safety and quality of services," he said.
The trust is looking to save £40m over four years and could lose 49 doctors' posts.
'Safe services'
Dr Harwood, chairman of the Eastern regional consultants committee, said the BMA "admired Mr Thomas's energy, sincerity and commitment" and was "sorry that he has resigned".
But he urged the trust to use the change in leadership as a chance to reconsider its planned cuts.
"We worry that the planned cuts mean there will not be enough frontline staff to continue to provide the current range or high quality, safe services," Dr Harwood said.
"Whatever happens at the end of this process, we need to ensure that the Trust can continue to meet the mental health needs of the people of Norfolk and Suffolk."
Mr Thomas was chief executive of Norfolk and Waveney Mental Health NHS Foundation Trust before it merged with the Suffolk Mental Health Trust last year.
He made headlines when he emailed staff to say he was "not like Dirty Den from EastEnders" in a bid to quell "malicious" rumours.
Announcing his resignation, he said he had "struggled" with the commute from his home in Essex to Norwich.