Southern Water could recycle wastewater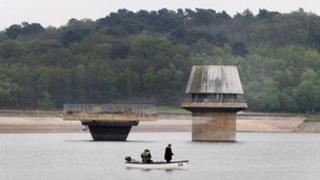 Wastewater could be recycled as part of plans by Southern Water to secure supplies over the next 25 years.
It also wants to build new pipelines in Kent and West Sussex to move water around the region.
Meyrick Gough from the firm said it needed to plan for warnings of "extremes of weather" in the future after recent droughts and floods.
Southern Water has published its plan for 2015 to 2040 and has begun a consultation.
The firm, which provides water and wastewater services across Kent, Sussex, Hampshire and the Isle of Wight, also plans to further tackle leakage.
'Vital' planning
"During the past 12 months we have experienced both drought and floods and the Met Office is warning there may be more extremes of weather in the future," he said.
"As our current water sources rely on rain during the winter to provide supplies for the rest of the year, it's vital we start planning now to meet these extremes and the challenges ahead."
The company said its customers thought reusing water from wastewater treatment works made sense.
Similar schemes have been put forward by Thames Water and South East Water.
The South East is classified as a water-stressed area.