Concert honours choirmaster victim Frances Andrade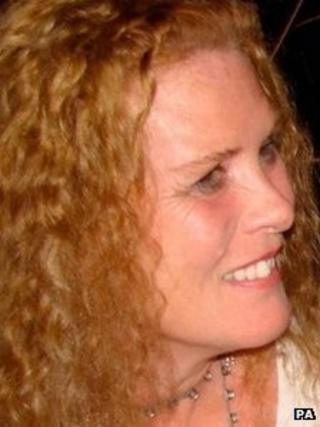 Friends of a violin teacher found dead at home after giving evidence against a couple who sexually abused her are playing a concert in her honour.
Frances Andrade, 48, of Guildford, Surrey is believed to have killed herself during the trial of Michael Brewer and his ex-wife Hilary Brewer.
The pair were found guilty of abusing Mrs Andrade when she was at Chetham's School of Music in Manchester.
The Chamber Ensemble of London is playing the concert in London.
Mrs Andrade played with the ensemble for several years.
'Emotional concert'
"The concert came about mainly because our composer in residence Clive Jenkins and I, in common with many other musicians, felt absolutely shattered at the news of Fran's passing away," said the ensemble's director Peter Fisher.
"She was an absolutely lovely lady, full of energy and a creative force - an inspiration to all of us.
"She was very well known, all the more so because her husband Levine Andrade is a very fine viola player himself."
Mrs Andrade died less than a week after she gave evidence at the trial at Manchester Crown Court in January.
Her death was not revealed until the trial ended on 8 February.
The court heard Brewer, the school's choir director, carried out the abuse at his office and his home.
The concert, at St James's, in London's Piccadilly, includes some of Mrs Andrade's favourite pieces.
"There is quite a wide array, stretching from Purcell to Schubert and Harold Darke," said Mr Fisher.
"Most of the music Fran loved and played herself. It is going to be a very emotional concert."