Savile report: West Yorkshire Police told more 'detail' needed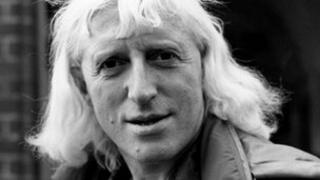 The police watchdog has asked West Yorkshire Police to provide it with more detail following a report into the force's relationship with Jimmy Savile.
The Operation Newgreen report, published last week, said there was "no evidence" he was protected from arrest.
But it did highlight that "mistakes were made" and said a number of matters had been referred to the Independent Police Complaints Commission (IPCC).
The IPCC said it had rejected the referrals because they lacked detail.
A spokesperson said the watchdog needed more information, including names and specific dates, before it could investigate further.
'Barge parties'
Hundreds of allegations of abuse by the former BBC entertainer emerged after his death in October 2011.
The force began a review into its dealings with the disgraced broadcaster in January, and said it was "committed to making public the results and findings of this review and to passing on the detail to the IPCC".
The voluntary referrals included mistakes made in dealing with an anonymous letter forwarded on from the Metropolitan Police in 1998, reports that the Leeds Vice Squad had looked into allegations of indecent assault by Savile on two girls in the 1980s, and rumours that Savile "took young girls to his barge in Leeds for parties".
The IPCC said: "The recent referrals... are not sufficiently detailed to satisfy the requirements for referrals of conduct matters under the Police Reform Act.
"We have asked West Yorkshire Police to consider these matters further."
A spokesperson from the force said it would "respond to the IPCC as soon as possible".