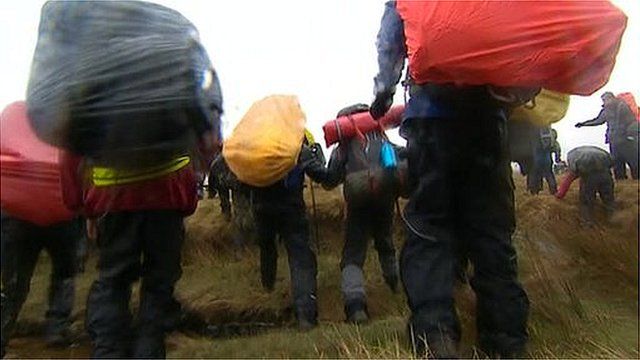 Dartmoor's Ten Tors challenge: Hundreds of teens take part
11 May 2013 Last updated at 17:58 BST
Hundreds of teenagers are taking part in the annual two-day Ten Tors challenge across Dartmoor.
The event involves them trekking up to 55 miles (89km) in teams of six.
Almost 300 youngsters with special physical or educational needs are also taking part in the Jubilee Challenge, completing routes of up to 15 miles (24km).