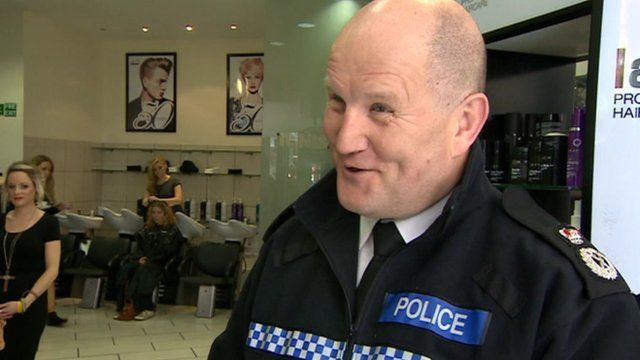 Durham Police get customer service tips at hair salon
10 May 2013 Last updated at 21:58 BST
What do hairdressers and the police have in common? Not a great deal, one might think.
But a North East chief constable has taken a different view. As part of its collaboration with Durham University Business School, Durham Police has been working with a chain of hairdressers to pick up tips on customer service.
Chief Constable Mike Barton went along to watch the stylists in action. Look North's Damian O'Neil reports.