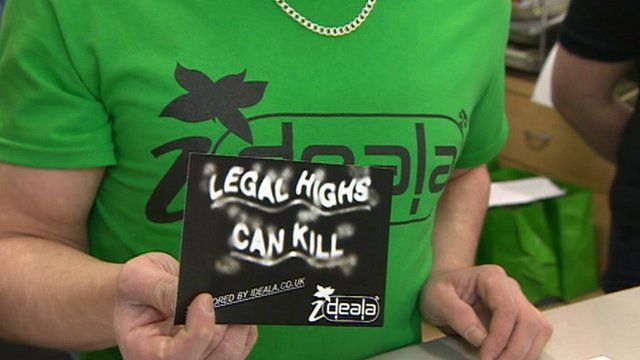 'Legal highs' can kill experts warn
10 May 2013 Last updated at 12:13 BST
Last month, three 15 year-olds from Blyth in Northumberland were taken to hospital, vomiting blood, after taking one of the latest so-called "legal high" drugs.
The two girls and a boy recovered. But the high they took, known as Clockwork Orange Incense, can easily be bought in shops across the North East.
Local experts have seen a surge in popularity of the substances in the last few weeks. But they are warning these drugs are dangerous, and can kill. Look North's Andrew Hartley has this special report.