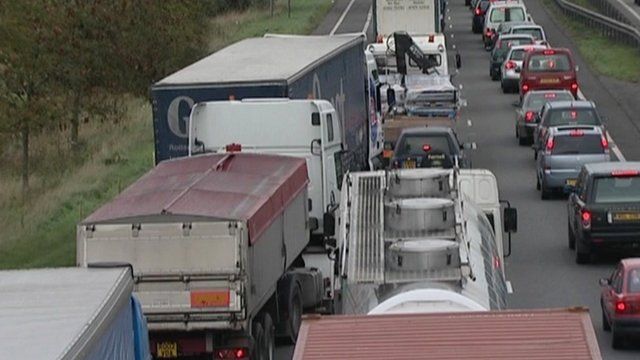 Fears Cambridgeshire A14 upgrade 'being hampered'
9 May 2013 Last updated at 15:04 BST
Business leaders have claimed a long-awaited upgrade of the A14 in Cambridgeshire is being hampered by political infighting.
The original plan for the upgrade of the route between the Midlands and Suffolk's Port of Felixstowe was scrapped by the coalition government. Under revised proposals, the new road would be paid for by central government, tolls and local councils.
Now Cambridge City Council, which is controlled by the Liberal Democrats, says it does not see why it should have to pay - a view some believe could put the whole upgrade in jeopardy.