Michael Polding death: Partner Ricardo Pisano arrested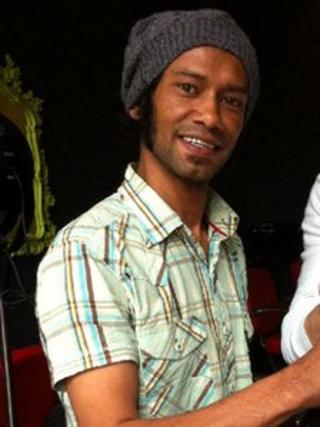 Police have arrested a man who was wanted over the murder of his partner whose decomposed body was found on a bed in a Brighton flat.
The body of Michael Polding, 62, was found last July after concerns were raised by his family in Scotland.
Following his death police launched a worldwide searched for Ricardo Pisano who is believed to have been the last person to see Mr Polding alive.
Mr Pisano was arrested in Southampton and is currently being questioned.
In a statement, Sussex Police said: "There had been an international search for Mr Pisano also known as Ricky, Ree, and Brandon Victor Pillay, who has links to South Africa and New Zealand, after he was believed to have been the last person to see Michael Polding alive.
"The search has included liaison with law enforcement agencies and the public via a dedicated website seeking information.
"He remains in custody at Brighton and is being interviewed by members of the Surrey and Sussex Major Crime Team."
In April a coroner Victoria Hamilton-Deeley returned a verdict of unlawful killing at an inquest into Mr Polding's death.
His body was too decomposed to be sure of the exact cause of death but he died with a number of injuries, which included broken ribs and a fractured collar bone, the inquest heard.
Last December, detectives set up a website to trace Mr Pisano and offered a £5,000 reward for information leading to his arrest.