Thames Water wants views on its five-year price plan
7 May 2013

From the section

England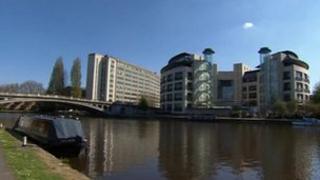 Thames Water is asking its customers what improvements they want to see over the next five years and how much they are prepared to pay for services.
The company has launched an eight-week consultation and is asking customers for their opinions on services.
It said the feedback will help shape its 2015-20 price plan, to be submitted to Ofwat in December.
The regulator will examine it, along with plans from other water companies, and set an upper limit for bills.
At the end of the price review, Ofwat will confirm the amount of investment it expects each company to make.
'Affordability a priority'
In the last review, Thames Water wanted to increase bills by 10% but Ofwat only allowed them a 5.5% increase.
Richard Aylard, of Thames Water, said the five year-plan encompassed everything the the firm does.
"There's a plan there about people in cities, towns and country areas, there's a balance between clean water and the sewage service and it's all about keeping bills affordable, but without storing up problems for the future.
"Affordability is a real priority, but it's where the improvements are required that customer views come in.
"Things like protecting homes from sewer flooding, reducing the level of leakage and installing more meters. These are the things we want to ask customers about."
Thames Water serves London, Berkshire, Buckinghamshire, Gloucestershire, Kent, Oxfordshire, Surrey and Wiltshire.
The company has 14 million customers and its operating profits last year were £640m.