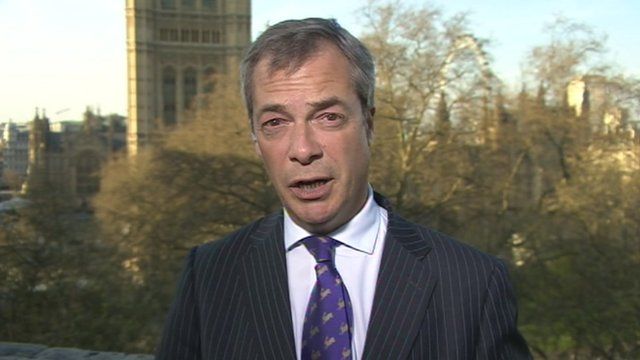 UKIP leader Nigel Farage: East 'bore brunt of immigration'
4 May 2013 Last updated at 16:43 BST
UKIP leader Nigel Farage says immigration has got "out of control" and the East of England "bore the brunt of much of it".
Mr Farage was speaking to BBC Look East's Stewart White after his party gained seats in the county council elections.
He once described parts of Peterborough as a "ghetto" and said more people entered the UK in 2010 than between 1066 and 1950.
Newly-elected UKIP councillors will have "open minds" about local politics, he added.