Elected mayor post 'out of favour' in North East
24 April 2013

From the section

England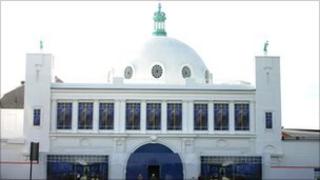 Directly elected mayors appear to be falling out of favour in the North East, with a candidate in the forthcoming North Tyneside poll even describing the post as undemocratic.
Six months ago, people in Hartlepool voted to abolish the position.
In Middlesbrough, outgoing mayor Ray Mallon said he hoped a referendum would be held after his term ended.
Newcastle residents were offered the option of a directly elected mayor in 2010, but gave it the thumbs down.
The post was established on North Tyneside in 2002, following a referendum the previous year.
'Fundamentally flawed'
A Conservative won the first two terms, but the party lost to a Labour candidate in 2005.
Current incumbent, Conservative Linda Arkley, has been in the post since 2009 and is seeking re-election on 2 May.
However, the Liberal Democrat candidate John Appleby has described the post as undemocratic and fundamentally flawed.
He said: "The mayor of North Tyneside gets to choose the cabinet, even when they've got a relatively small group of councillors.
"They get to choose the budget even when they've only got a minority, and I don't think it makes a lot of sense.
'Hear their voice'
"We've got 60 councillors here and 48 of them have got very little power to make decisions or influence things in their wards where they are the real experts."
Labour candidate Norma Redfearn has promised to give residents a say.
She said: "I will consult with the residents and look at the mayoral system and see what is the best way forward.
"But I think it's the residents' choice on how we run North Tyneside, and that's about democracy and we should hear their voice."
Ms Arkley, who is once again standing as the Conservative candidate, has defended the set up.
She said: "If you had the old committee system, what happens is the leader of the council has to go to their group, then they have to go to the council.
"There's not always consensus. It might take years and years to get anything done but equally you might never get anything done.
"This led to us being the worst-performing council in the country."
Monkey suit
Elected mayors are not all-powerful, as they have to rely on support from other elected members.
In one of the most high-profile cases in 2002, Stuart Drummond won the Hartlepool post unexpectedly when he stood as the town's football mascot H'angus.
Since then he has dumped the monkey suit and been re-elected twice.
As an Independent he was unable to rely on the support of the main political parties, but had a largely trouble-free 10 years by chairing a cabinet made up of councillors of all political persuasions.
This fell apart a year ago, when he lost a vote on his budget at full council after six Labour members of his cabinet failed to turn up in support. He later sacked the six politicians.
But voters signalled their displeasure with the system when they voted to ditch the elected mayor role in a vote last November.
In North Tyneside, Ms Arkley's cabinet was made up entirely of Tory councillors, but has not always had enough seats on the council to get her budget through.
So long as the posts of elected mayors exist in their current form, they remain subject to the checks and balances put in place by Tony Blair's government when it first introduced them in 2002.
The turnout in North Tyneside will determine whether the appetite for the mayoral system in the North East continues to fade.