North East measles warning as cases rise on Teesside
16 April 2013

From the section

England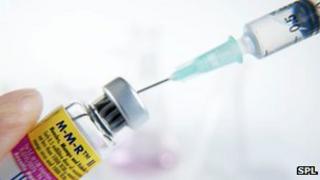 Health chiefs have issued a fresh warning after an increase in measles cases in the north east of England.
Four cases have been confirmed in the last week with another 24 people suspected of contracting the illness, North East Public Health England said.
All new cases were reported in the Teesside area but the organisation has warned of a risk around the region.
Julia Waller from North East Public Health England urged people to check if they had been vaccinated.
Ms Waller, immunisation manager at the organisation, said Teesside schools had been asked to send letters to parents alerting them to the outbreak.
More than 200 confirmed cases have been reported in the North East since September.
A measles epidemic in the Swansea area of Wales has seen 765 cases reported.