Ex-Conservative Victoria Ayling says more to join UKIP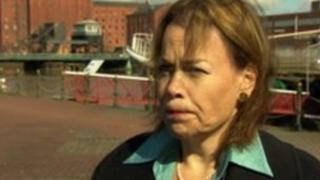 A former Conservative general election candidate claims many Tories are preparing to follow her lead and defect to the UK Independence Party.
Victoria Ayling said she had lost confidence in David Cameron and believed the government was not doing enough to tackle immigration.
Mrs Ayling is councillor with East Lindsey District Council in Lincolnshire.
In an interview with the Sunday Politics in Yorkshire and Lincolnshire, Victoria Ayling said: "David Cameron claims to have reduced immigration in real terms, which is untrue, when 29m Romanians and Bulgarians can come to this country from January."
Victoria Ayling was seen by some as a rising star of the Conservative Party.
In 2010 she came close to causing a general election upset when she reduced Labour MP Austin Mitchell's majority in Great Grimsby to just 714 votes.
Austin Mitchell, who is a critic of the EU, said: "I've got a lot in common with UKIP and Victoria, you consider my views on Europe. But I don't think UKIP will have enough impact to break the two party system."
Threatening to defect
Victoria Ayling claims she was brushed aside by an angry David Cameron when she told him personally of her decision to leave the Conservatives at the party's recent spring forum in Central London.
Mrs Ayling also claims she has been contacted by a number of Tories who are considering jumping ship to UKIP.
She said: "I've had councillors 'phoning me up, offering support and threatening to defect. I will not name names, but they will announce it in their own time."
Lincolnshire Conservatives say they're sorry that Victoria Ayling has decided to leave the party, but a spokesmen said they were 'relaxed' about her decision to defect to UKIP.
The scene is now set for a bitter fight in many areas between the Tories and UKIP in the run-up to local elections on 2 May.