International drugs network 'dismantled' after five-year operation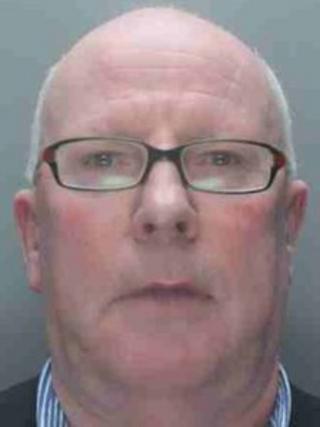 An international criminal network that smuggled over 52 tonnes of drugs into the UK has been dismantled after the boss admitted his role, police said.
Philip Baron, 58, from Salford, pleaded guilty to importing cocaine and cannabis and money laundering, at Liverpool Crown Court.
He was caught after a five-year joint police probe that saw 89 arrests and 30 people sentenced for various offences.
Baron was living a luxury lifestyle with homes in Spain, Dublin and the UK.
The Serious Organised Crime Agency (Soca) said the network was responsible for about 6% of all cannabis shipped into the country - 51 tonnes - over the last 15 years.
The drugs had an estimated street value of £300m.
Police say the group set up 12 virtual offices around the country, where they would have the drugs delivered to, and about £10m of cash was laundered from a base in Wilmslow, Cheshire.
'Top end' crime
During the police probe, named Operation Beath, officers intercepted 15kg of cocaine, with a street value of £2.5m, when it arrived at an office in Bolton.
The criminals used details of established companies to label packages full of drugs and had over 100 consignments delivered by legitimate courier services, police said.
Steve Baldwin, of Soca, said: "There's no doubt Baron and his associates were operating at the top end of organised crime.
"He lived a lavish lifestyle abroad, portraying himself as a legitimate businessman, while orchestrating the importation of huge amounts of drugs into the UK and in particular the north west.
"They thought they were above the law but we were one step ahead of them."
Baron, the last member of the operation to be dealt with by the courts, moved to a large house in Dublin 15 years ago and also had a property in Spain from where he conducted the operation.
He had paid no tax in any country for 15 years, police said.
Officers are still working to find and confiscate all the profits made by the group.