Katrice Lee's family film reconstruction for German TV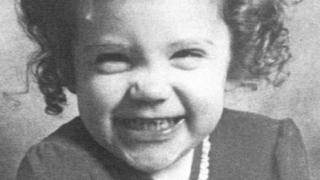 The family of a toddler who went missing in 1981 are taking part in the filming of a new television appeal to be broadcast around the world.
Katrice Lee was two when she vanished from a supermarket in Germany, close to a military base where her father Richard, from Hartlepool, was based.
Mr Lee, Katrice's mother Sharon and her sister Natasha are filming interviews in Southampton for a German programme.
The film could find the "missing link", Mr Lee said.
The XYZ programme is the German equivalent of the BBC's Crimewatch, which broadcast its own appeal in November.
Disappeared on birthday
Mr Lee said a reconstruction would be filmed in Germany and the film will be shown in countries including Canada, Australia and America.
Katrice's older sister Natasha said: "We're hoping someone will hopefully think 'Oh my gosh, I think I'm Katrice', or the people who abducted her might actually have a conscience."
Mr Lee was stationed at Paderborn and was a sergeant in the British Army.
Katrice disappeared on her birthday as her family was buying party food at a store in Schloss Neuhaus.