London helicopter crash: Crane work resumes on tower
9 February 2013

From the section

England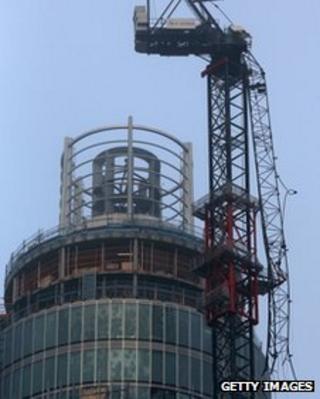 Work is due to restart on the tower in central London which was involved in a fatal helicopter crash.
A temporary crane put up on The Tower, St George Wharf, to fix the original one that was hit last month by the aircraft, is to be removed.
Roads in the area were due to be closed until Monday but he work finished early meaning they have now reopened.
The work was due to take place last weekend but was delayed by bad weather.
The helicopter pilot and a pedestrian on the street died in the incident on 16 January.
Poor visibility
Cars and two buildings caught fire after the burning wreckage of the helicopter fell into Wandsworth Road at about 08:00 GMT.
The funeral of the pilot, Capt Pete Barnes, 50, a father-of-two from near Reading, took place on Friday.
Matthew Wood, 39, from Sutton, south London, was killed as he was walking to work.
The helicopter, which was on a flight from Redhill to Elstree, was waiting to land at Battersea heliport where it had been diverted due to poor weather.
At the time of the crash there was low cloud, poor visibility and patches of freezing fog.
An investigation is being carried out by the Air Accidents Investigation Branch.