Banstead care death: 'Someone must be held account'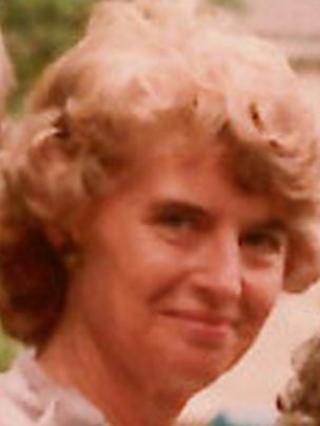 Someone must be held to account over the death of a woman left without carers, medication, food or water for nine days, a friend has said.
Gloria Foster, 81, of Banstead, died nearly three weeks after her care agency was shut following a police raid and no replacement was provided.
Surrey Police and Surrey Safeguarding Adults Board are both investigating Mrs Foster's death.
"It is horrendous," said her friend Ann Penston, who had power of attorney.
"She deserves for somebody to answer for her going this way."
Mrs Foster was visited by carers from Carefirst24 in Sutton, south London, until it was closed after a raid by the UK Border Agency (UKBA) and Metropolitan Police on 15 January and the arrest of six people.
'Left in agony'
Carefirst24 provided care to elderly people across Surrey and the London Borough of Sutton.
The UKBA said it met local authorities before the raid so they could arrange alternative care. Mrs Foster came under Surrey County Council's jurisdiction.
"None of us expect to go out of this world singing and dancing, but you do not expect to be left in what I suspect was agony," said Ms Penston, who lives in Sutton.
"In the early days, she must have been aware that there was nobody coming and not been able to do anything about it."
Ms Penston said she paid all Mrs Foster's bills under the power of attorney and was listed as an emergency contact on Carefirst24's files.
"Carefirst would always communicate with me if there was anything that needed to be done, but there were no messages left for me," she said.
"One must assume that somebody picked up a bundle of papers and missed a vital piece of information."
'Very sad'
Mrs Foster was admitted to Epsom Hospital, where she died, after being found at home by a district nurse.
Surrey Police said staff at the hospital first contacted them with concerns about her care, at the end of January.
An inquiry is also being carried out by Surrey Safeguarding Adults Board, whose members include the county council, NHS Surrey, the 11 district and borough councils in Surrey and voluntary sector organisations such as Mencap, the Surrey Coalition of Service Users and Action for Carers
Surrey County Council said in a statement: "We are very sad to hear about Mrs Foster's death and our thoughts are with her family and friends at this difficult time.
"The safety of vulnerable adults is our top priority, which is why this tragic event is already being urgently looked at by the Surrey Safeguarding Adults Board."