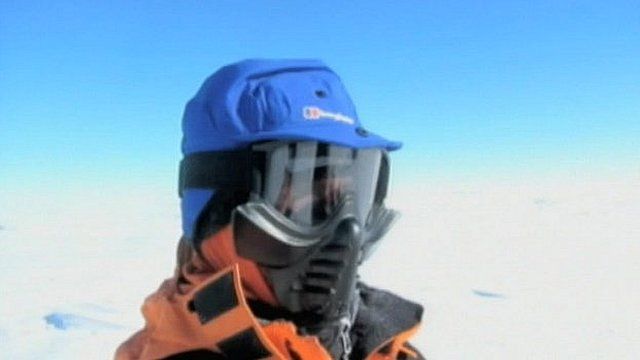 Scott centenary: Henry Evans returns from South Pole trek
4 February 2013 Last updated at 20:43 GMT
A Plymouth University marine biology graduate who trekked to the South Pole in memory of Capt Robert Falcon Scott has returned to Devon.
Henry Evans, 22, from Saffron Walden in Essex, was selected in 2011 for the International Scott Centenary Expedition (ISCE).
He trekked 140 miles (225km) over 14 days - a similar distance to rescuers searching for Scott and his companions in 1912.
All five in Scott's party died after their failed bid to be the first to reach the pole.