New East Midlands Airport routes announced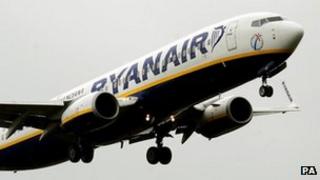 East Midlands Airport passengers are to benefit from five new flight routes to European destinations.
Ryanair confirmed flights to Spain (Girona), France (Marseille), Poland (Poznan), Menorca (Spain) and Croatia (Zadar) would start from April.
It brings the total number of Ryanair routes from East Midlands Airport to 40.
An airport spokesperson said the new routes were a "great addition" to the current destinations.
"This expansion of their [Ryanair] portfolio shows the strength and commitment the airline has for their East Midlands base," the spokesperson added.