Devon and Somerset sign up for 'superfast' broadband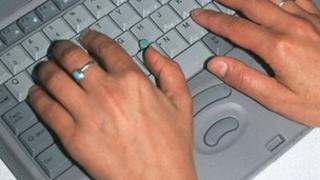 Nearly 90% of homes and businesses in Devon and Somerset should have "superfast" broadband in the next three years.
The respective county councils have signed a £94m deal with the government and BT to improve internet connections.
Connecting Devon and Somerset, which is delivering the project, said it would boost the economy by creating jobs and attracting new businesses.
Superfast refers to speeds in excess of 24 Megabits per second (Mbps).
Currently Devon has an average speed of about 9Mbps, with Somerset having a slightly slower average of about 8Mbps.
'Best in Europe'
Last year Ofcom said the UK broadband average was 7.6Mbps and although parts of Devon and Somerset already have superfast broadband, other areas receive less than 2Mbps.
The new fibre optic broadband would make internet speeds 10 to 40 times faster than normal.
Both councils have contributed £10m to the scheme, BT has invested £41m and the remainder of the funding has come from the Department for Culture Media and Sport through the government's Broadband Delivery UK and other public sector partners.
Communications Minister Ed Vaizey said: "It is projects like Connecting Devon and Somerset, the largest of all the English Local Authority projects and encompassing six different local authority areas, that will help us achieve government's aim for the UK to have the best broadband in Europe by 2015."