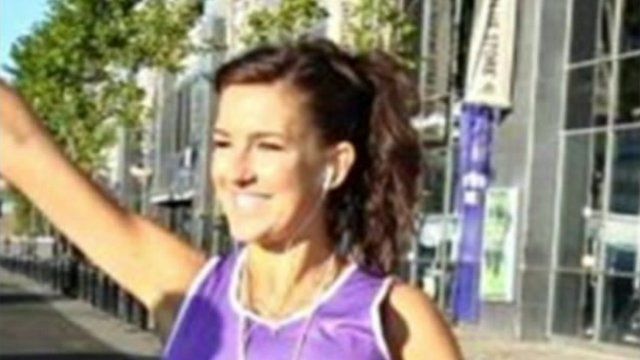 Nutrition supplement drug blamed for runner's death
30 January 2013 Last updated at 18:45 GMT
A now banned drug in a sports nutrition supplement was a factor in the death of a runner during the London Marathon, a coroner has ruled.
Claire Squires, 30, of Leicestershire, collapsed and died on the final stretch of the 26.2-mile course last April.
The coroner said she died of cardiac failure caused by extreme exertion, complicated by DMAA toxicity.
Daniela Relph reports.