North Pennines communities offered project funding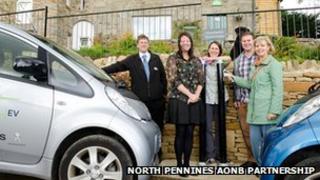 Communities across the North Pennines are being given the chance to get thousands of pounds of funding for environmental projects.
The Area of Outstanding Natural Beauty (AONB) Partnership is offering between £300 and £7,000 to fund projects which could benefit the area.
Community organisations, charities, businesses, parish councils and public bodies can apply for the money.
The partnership said project ideas must support the environment.
Cllr Eddie Tomlinson, chairman of the partnership, said it would make a "real and positive" impact in the North Pennines.
The partnership said suitable projects could include renewable or green energy schemes and sustainable transport projects.
The funding will be available from April 2013.