Second inmate absconds from Kent open prison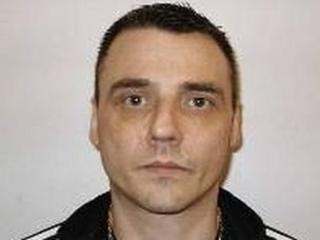 A convicted prisoner is on the run after the second security breach at a Kent jail in little more than a week.
Raymond Atkins, 39, has not been seen since Saturday after breaching the conditions of his temporary leave from Blantyre House Prison in Goudhurst.
Atkins was last known to be in St George's Road, Hastings, but failed to return to the hostel in Brighton where he was required to stay.
Last week prisoner Jamie Frater handed himself in after three days at large.
He had been working in the community when he disappeared.
'Minimal risk'
Atkins had been granted home leave for family reasons.
The Prisons Service said in a statement: "This is now a matter for the police. Only prisoners representing minimal risk of escape and harm to the public are eligible for release on temporary licence.
"They must pass a rigorous risk assessment and adhere to a strict set of rules at all times."
It declined to comment on security following the second breach in such a short time at the jail, which is a category C/D open prison , normally housing inmates nearing the end of their terms and generally of low risk.
However, Kent Police warned the public not to approach Atkins, who is described as 5ft 8in tall, white, with dark, cropped hair, and piercings in his left ear.
Neither the police nor Prisons Service has said for what offence he was jailed.