South East aquifers refilling but hosepipe ban remains
28 June 2012

From the section

England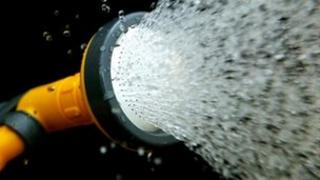 A water company serving South East England has said underground sources are showing signs of recovery, but a hosepipe ban remains in force.
South East Water said heavy rain since the ban was imposed in April was now reaching crucial water reserves.
The company said more shallow chalk aquifers were the first to respond, with water levels stabilising in some areas and rising in others.
But it said its 2.1 million customers should continue to use water wisely.
Severe flooding
Three quarters of the water it supplies to people in Kent, Sussex, Surrey, Hampshire and Berkshire comes from underground sources.
The company was among seven suppliers to ban the use of hosepipes in response to one of the driest two-year periods on record.
Since then, many areas have seen record rainfall. West Sussex and Hampshire suffered severe flooding earlier this month.
Anglian, Southern and Thames lifted their hosepipe bans on 13 June.
"It is good news that our vital underground sources are beginning to recover," said Lee Dance, South East Water head of resources and environment.
"We are continually reviewing the need for restrictions, but in the meantime we are asking our customers to continue being sensible with their water use."