Ryanair passenger to France allowed on Sweden flight
28 June 2012

From the section

England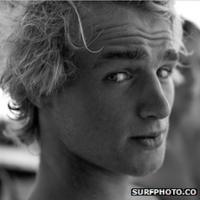 An investigation has been started into how a man from Cornwall was allowed to board the wrong Ryanair plane at Stansted Airport.
Professional surfer Toby Donachie, 19, was supposed to be flying to the south of France, but ended up in Sweden.
He said it raised security issues as his boarding pass was checked twice.
The airline said responsibility for boarding the correct aircraft lay with passengers, but added it had asked its handling agent to investigate.
Mr Donachie was supposed to be flying to Biarritz for a training camp.
He said he boarded the plane after a last-minute gate change and realised it was the wrong aircraft when he heard an in-flight announcement.
He said: "Half-way there, there was a call saying we're flying over Denmark."
'Child hiding'
He said his tickets were checked twice before he got on board - once by the staff at the gate and again on the plane.
"The tickets were looked at. My boarding pass said Biarritz, and yet I was on a plane to Malmo, Sweden.
"The cabin crew just felt really bad for me when I told them. They were worried about me and super helpful."
Once he arrived in Sweden, he was put on another flight back to the UK. The airline paid for a hotel and gave him a new ticket to Biarritz the following day.
"The cabin crew told me that when they did the head count, a child was hiding on the plane; so the crew didn't notice that there was an extra passenger," he said.
"All my family and friends cried with laughter when I told them I had arrived in the wrong country," he added.
But he said the incident raised questions over how secure Ryanair's boarding procedures were.
Stansted Airport said the responsibility for checking passengers at the gate and on to planes lay with airlines.
Ryanair said: "While the primary responsibility for boarding the correct aircraft lies with each passenger, we have asked our handling agent in Stansted to investigate this error and ensure that whatever procedural breakdown happened in this case will not recur."