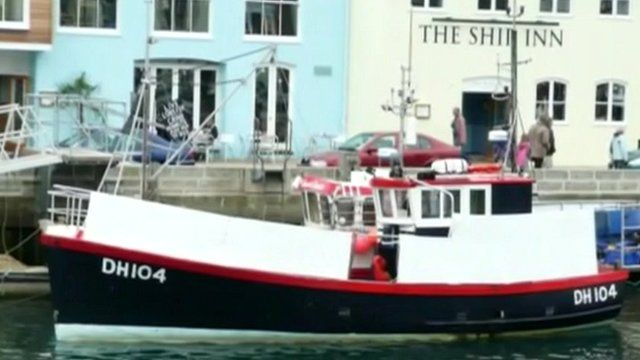 Anxiety grows for fishermen missing off Dorset coast
18 May 2012 Last updated at 14:13 BST
The search is continuing for the three man crew of a fishing boat which is missing off the Dorset coast.
The alarm was raised on Thursday afternoon when the Purbeck Isle failed to return to Weymouth.
Two navy ships, a lifeboat and a Coastguard helicopter are involved in the operation.
Louise Hubball reports.