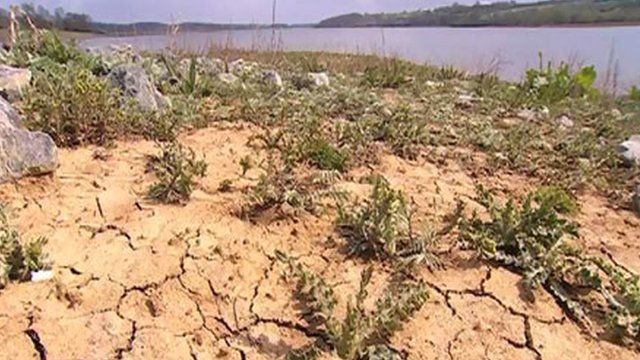 Concern over drought conditions in the East Midlands
2 May 2012 Last updated at 06:34 BST
Water levels in the East Midlands are "worryingly" low despite recent rain in the region, water experts said.
Stephanie Bricker, of the British Geological Survey, said recent checks on boreholes in the region showed underground water levels were as much as 5m lower than normal.
BBC weather presenter Anna Church looked at the drought conditions for BBC Inside Out East Midlands.