Region's water bills to increase from April
31 January 2012

From the section

England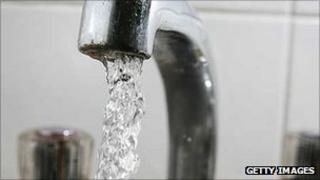 Water bills in the South West will rise in April, South West Water (SWW) has announced.
The 4.7% increase will mean the average annual bill for households in the region will be £543.
In November last year, the government announced SWW customers would see water bills cut by £50 a year from 2013.
The Consumer Council for Water has criticised the increase, claiming many people were struggling with rising household bills.
Although the increase will mean higher bills for people and businesses in the region, it is about 1% lower than the average national rise.
However, the consumer council's Charles Howeson said the level of water debt was growing.
New apprenticeships
"Companies need to tell their customers very clearly what they are getting for their money and help those customers who are having difficulty paying their bill," he said.
SWW has also announced it will spend £142m over the next 12 months improving water and sewerage services as well as creating new jobs.
New projects include expanding the Beach Live project which offers water quality alerts, upgrades to sewage treatment in Truro, Bodmin, Torpoint and St Austell, the continuation of work to tackle leakage, and the restoration of 600 more hectares of wetlands on Exmoor and Dartmoor.
The company's chief executive Chris Loughlin said: "We will be making a huge investment in the infrastructure and economy of the South West.
"We will also be offering 20 new apprenticeships at a time when youth unemployment is growing.
"Our WaterCare scheme has already assisted nearly 10,000 customers and we want to build on that success this year by making sure customers are on the tariff which suits them and offering advice sessions to up to 1,000 small businesses on how to reduce their energy and water bills."