Surrey Police knew of Milly Dowler phone hacking in 2002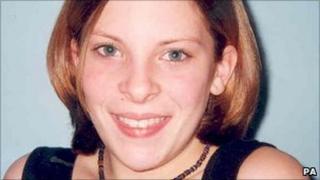 Surrey Police knew Milly Dowler's phone had been hacked by someone working for the News of the World (NoW) in 2002, the force's chief constable has said.
Mark Rowley said the paper made a call to them in April 2002 which made it apparent it had accessed her voicemail.
In a letter to the Commons Home Affairs Select Committee into the phone hacking scandal he said the priority at the time was to find the missing girl.
Milly, 13, disappeared from Walton-on-Thames, on 21 March 2002.
Her remains were later found in woods in Yateley Heath, Hampshire.
No arrests
In June it was discovered Milly's phone had been hacked by the newspaper.
Mr Rowley said: "From that call it was apparent that person(s) working for, or on behalf of, the NoW had accessed Milly Dowler's voicemail.
"At that time, the focus and priority of the investigation was to find Milly, who had then been missing for over three weeks and significant resources were deployed to achieve this objective.
"I can confirm that Surrey Police did not launch a criminal investigation into how the NoW came by the information it provided Operation Ruby with in April 2002 and that Surrey Police neither arrested nor charged anyone in relation to accessing Milly Dowler's voicemail.
"The inquiry team is currently looking into why this was the case."
'Serious omission'
He also said the force failed to pass on the information to the Metropolitan Police during their original phone hacking investigation in 2006.
The committee chairman, Keith Vaz, called that a "serious omission".
He said: "Had Surrey Police acted in 2002, it may have prevented the culture of hacking becoming endemic at News of the World.
"The committee will be investigating further the reasons why Surrey Police did not follow up on this evidence, and why Sussex Police did not flag it up in their review of Operation Ruby."
The police watchdog - the Independent Police Complaints Commission (IPCC) - is investigating a claim that an officer on the Milly Dowler murder case gave information to the NoW.
Mr Rowley said the force took action against an officer in April 2002 after it discovered he passed case details to a retired police officer but there was no evidence to suggest he provided journalists with details.
Former nightclub doorman Levi Bellfield was convicted earlier this year of the abduction and murder of Milly Dowler.