Disorder cost Thames Valley Police £350,000 in overtime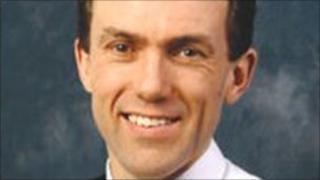 Thames Valley Police has revealed it spent more than £350,000 on overtime payments to officers and staff during the August disorder.
The force made 55 arrests during the unrest in August and also provided support to the Metropolitan Police.
Deputy Chief Constable Francis Habgood said the bill would be met through reserves kept for unforeseen demands.
The force is currently planning to axe 800 jobs over the next four years in a bid to save £52m.
DCC Habgood said: "We are quite confident we will be able to deal with it [the cost] within our normal activity.
"We were really keen during the summer to make sure that normal policing was not affected so the police officers we put out on the streets were additional."
Missiles thrown
He said every force was encouraged to hold about 3% of its total budget in reserves for such occasions, with that figure at about £10m in the Thames Valley.
Disturbances began in London on 6 August following the fatal shooting of Mark Duggan by Metropolitan Police firearms officers. The rioting spread to several other cities over the next few days.
In a report to Thames Valley Police Authority, the force said it spent a total of £364,000 on overtime during the period.
The cost of supplying help to the Met came to about £250,000, which is expected to be fully reimbursed.
Incidents in Thames Valley included missiles being thrown at police in Oxford, a break-in in Reading and disorder in Milton Keynes, Banbury, High Wycombe, Slough and Aylesbury.
But the report stated that none of the acts of disorder or criminality actually amounted to a riot under the Public Order Act 1886.
The act states a riot is where 12 or more persons use or threaten unlawful violence and their conduct would cause a person to fear for his personal safety.
The police authority has also received four claims from businesses for reimbursement.